This site features ads and affiliate content. Please see our disclosure.
15 Low Carb Soup and Stew Recipes Perfect for Winter
Summer is over, the leaves have changed color and we are slowly heading into winter.
One of the things we love about this season is that we get a chance to whip out some of those meals that we just can't handle in the hotter months.
There is something so comforting about a warm, wintery meal and we have a great selection of recipes for those colder days.
Unsurprisingly, winter meals bring us straight to soups and stews.
In the list below you'll find recipes from the US, Europe, West Africa and other countries from all over the world so everyone should find something that tickles their taste buds.
We hope you enjoy it!
Low Carb Meal Planning: 15 Low Carb Soup and Stew Recipes Perfect for Winter
1. Easy Low Carb Cheeseburger Soup
If you're having a busy day or week, then Easy Low Carb Cheeseburger Soup will revive your soul with just one pot, 30 minutes and maybe a little bacon. It's low-carb food heaven….who needs a real cheeseburger when you can have Cheeseburger Soup?
Photo Credit: Appetite for Energy
2. Low Carb Instant Pot Chicken Salsa Queso Soup
A low carb Instant Pot Chicken Salsa Queso Soup that is easy to make, keto, gluten-free and oh, so delicious! It can be made in the electric pressure cooker or also in the slow cooker.
Photo Credit: Beauty and the Foodie
3. Keto Low Carb Roasted Tomato Soup Recipe with Fresh Tomatoes
This easy low carb tomato soup recipe is bursting with roasted tomatoes & fresh basil.
Photo Credit: Wholesum Yum
4. Crock Pot Chicken Fajita Soup
If you are looking for a simple and delicious meal idea, try Crock Pot Chicken Fajita Soup. It's packed with flavor, low carb and sure to impress the entire family.
Photo Credit: Eating on a Dime
Steak and mushrooms is a classic combination and you can't go past our keto mushroom sauce next time you are grilling up a steak. The combination of brandy, Worcestershire sauce and cream in this sauce is just delicious.
Photo Credit: Have Butter Will Travel
Goulash is traditionally a Hungarian dish made with stew meat, red sauce, and paprika, usually served with noodles, rice or mashed potatoes on the side. Hungarian goulash often includes onions and garlic, red peppers and caraway seed. The American version was inspired by this traditional European dish with some minor distinctions.
Photo Credit: 730 Sage Street
This easy Paleo Italian Beef Stew with Zucchini, Mushrooms, and Basil will be a hit with beef stew fans, and the recipe is also Whole 30, low-carb, Keto, low-glycemic, gluten-free, and South Beach Diet friendly.
Photo Credit: Kalyn's Kitchen
It's simple – this creamy cauliflower chowder is everything in my life right now. Because I'm trying so hard to get rid of the holiday bloat that still seems to stick around. And this warm, comforting, creamy cauliflower chowder is my new happy place. When I can just get a bowl and watch Gilmore Girls all day.
Photo Credit: My Food Story
9. Broccoli Cheese Soup Low Carb Gluten Free
This easy, low carb broccoli cheese soup is gluten-free, healthy, SUPER CHEESY and needs just 5 common ingredients.
Photo Credit: WholeSum Yum
This easy pumpkin soup recipe makes a regular appearance on our dinner table this time of year. It's warm and comforting, full of delicious pumpkin flavor, and a snap to make.
Photo Credit: Joy Filled Eats
11. Keto Beef Soup
This Keto Beef Stew is made in the Instant Pot (or slow cooker if you don't have one), meaning it comes together in under 40 minutes and you'll only have to clean one dish. High in protein, Vitamin K, B6, B12 and Zinc, it's a nutritional powerhouse that's so delicious, nobody will ever guess it's healthy, too!
Photo Credit: Root and Revel
This Keto White Chicken Chili is an amazing comfort food for changing seasons. It's filling, tasty and can easily be a crockpot/freezer meal!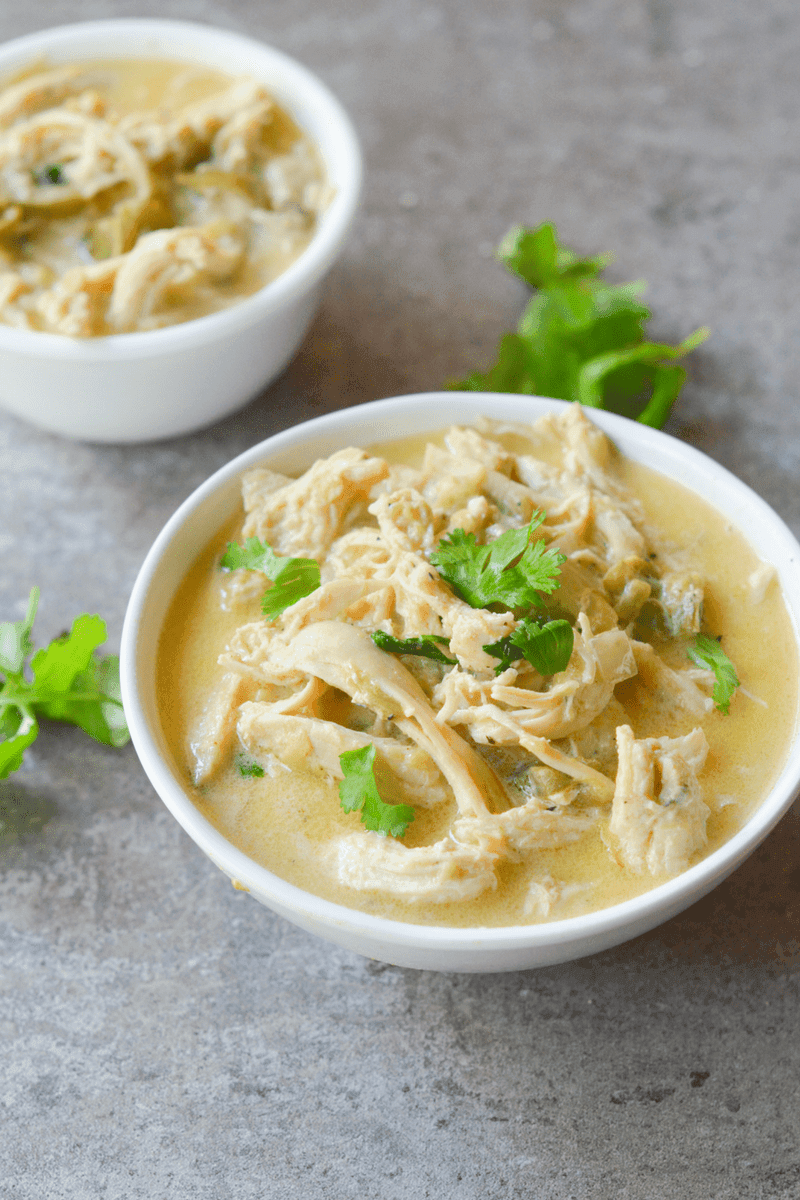 Photo Credit: Hey Keto Mama
13. West African Chicken Peanut Stew
West African Groundnut Spicy Chicken Soup is thick, fragrant and comforting soup/stew. If you like peanuts and chicken, you'll love the wonderful flavour combination of groundnut soup, an easy West African peanut soup recipe.
Photo Credit: Recipes from a Pantry
14. Low Carb Slow Cooker Reuben Soup
When you take these muffins out of the freezer you won't believe how tender and moist they are. We think they are a great breakfast item or snack to bring with you as you go about your day.
Photo Credit: Sustaining the Powers
15. Easy Crockpot Chicken Stew
Easy Crockpot Chicken Stew Recipe (Low Carb, Keto) – Thick and creamy low carb, keto chicken stew made right in the crockpot! This is truly a dump and allow your crockpot to all of the work for you recipe! The perfect healthy comfort food packed with flavor.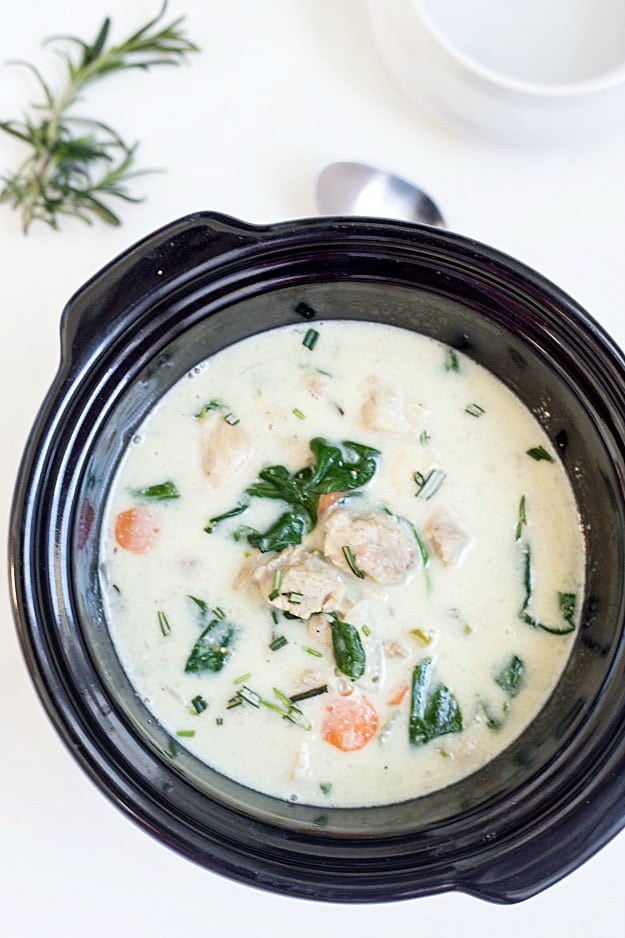 Photo Credit: Gal on a Mission
We hope you have liked these great soups and stews and will manage to add a couple to your Winter food schedule. Make sure to check out some of our other articles for more great Keto meals.