This site features ads and affiliate content. Please see our disclosure.
15 Keto Salads for Weight Loss: Best Low Carb Salad Recipes
For many, an easy excuse for not changing their eating habits is that they don't have enough time to prepare healthy meals.
Slaving away over dinner is the last thing many people want to do after a long day at work and oftentimes preparing a healthy meal is perceived as being much more time-consuming than less healthy alternatives.
If a busy work and social schedule have been holding you back, then don't let that hold you back any longer. We have found 15 Keto meals which are quick and easy to make, and detailed them for you below.
You will find a great range of recipes for salads which are low carb, tasty and filling.
15 Low Carb Salads for Quick Convenient Keto Eating
1) First up is a Keto Chicken Salad with bacon, avocado, and caesar dressing. This easy to make salad is refreshing and a great option for warm, summer weather.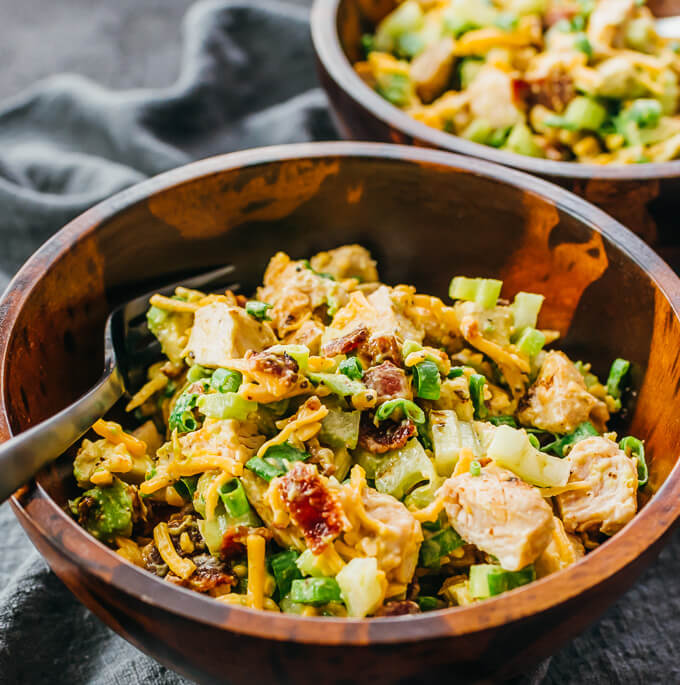 Photo Credit: Savory Tooth
2) Next on the list is a Zucchini Noodle Salad with Bacon and Tomatoes.  Zucchini noodles are a great replacement for pasta in a Keto diet and when you pair them with bacon and tomatoes it makes for an incredibly tasty dish.
Photo Credit: Wholesome Yum
3) Avocado Egg Salad: If you're a fan of avocados then this next recipe is for you.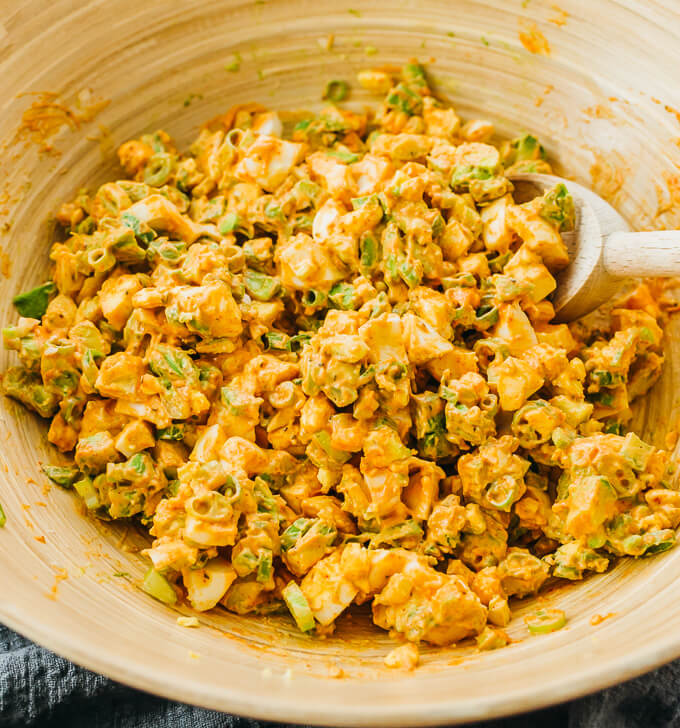 Photo Credit: Savory Tooth
4) Skip the line at McDonalds and create your own healthy alternative to their most famous dish. This Big Mac Salad Cheeseburger can satisfy your fast food cravings while providing you with a nutritious meal. 
Photo Credit: Wholesome Yum
5) This next recipe is for a Chicken Fajita Salad. This meal is easily customize-able and replaces the typical ingredients in a fajita like beans or tortilla chips with delicious alternatives such as grilled meat and fresh vegetables.
Photo Credit: My PCOS Kitchen
6) The 7-Layer Salad takes just 15 minutes to prepare and is the perfect 24 hour salad made in advance. Its colorful rainbow-like design only adds to its appeal too.
Photo Credit: Wholesum Yum
7) Try Megan's Ground Beef Taco Salad and see if it goes to the top of your go-t0 recipe list too!
Photo Credit: Megan Seelinger
8) The Keto Roasted Capsicum Zucchini Salad is a great summery salad with a Mediterranean feel.
Photo Credit: Have Butter Will Travel
You Might Also Like:
15 Make-Ahead Keto Recipes That Are Freezer Friendly
Easy Keto Recipes Anyone Can Make: Perfect for Keto Diet Beginners
15 Best Keto Appetizer Recipes: Must-Try for Game Day
9) If you miss pasta salads then this No-Pasta Italian Keto Salad is probably right up your alley. With an Italian dressing drizzled over pepperonis, olives, and other delicious ingredients.
Photo Credit: Crafty Morning
10) Roasted Broccoli Salad with Feta and Strawberry.
Photo Credit: Eat Well 101
11) This low-carb Chicken Cobb Salad has all the flavors of the classic recipe with a simple vinaigrette.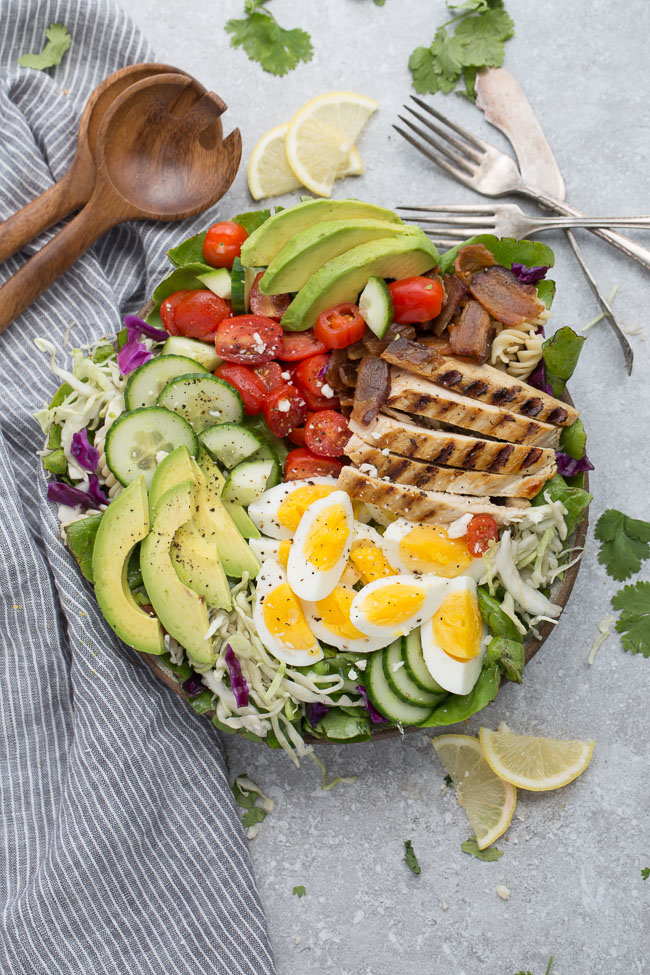 Photo Credit: Life Made Keto
12) Another variation of the Big Mac Salad recipe we previewed earlier, this time from Low Carb Yum.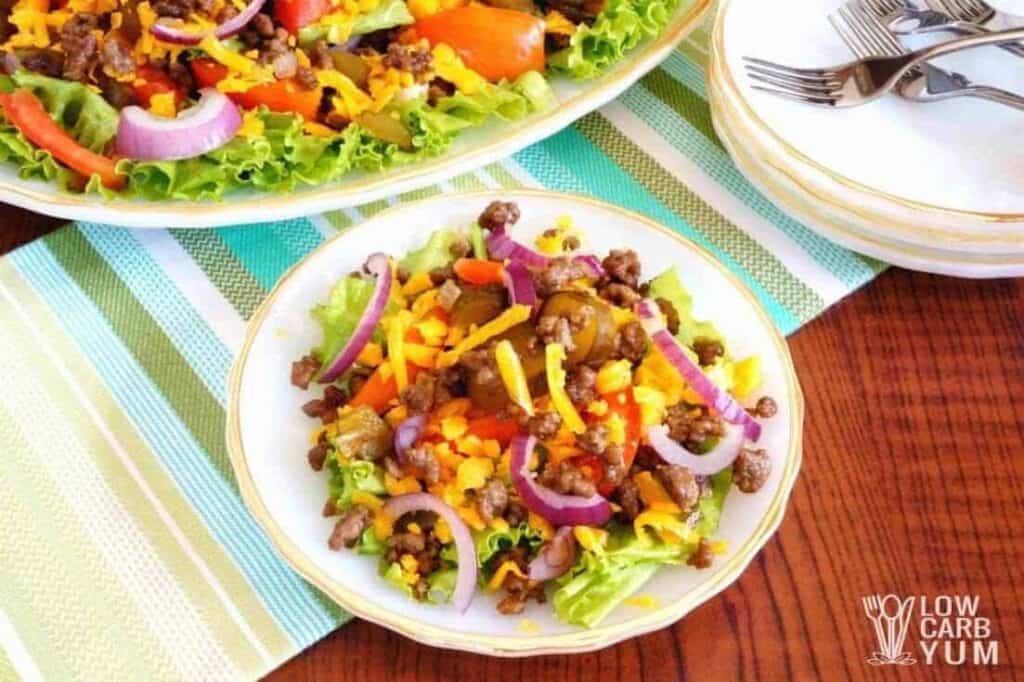 Photo Credit: Low Carb Yum
13) If you are having difficulty marrying your love for grilling with a salad recipe then check out this Grilled Caprese Chicken Salad recipe.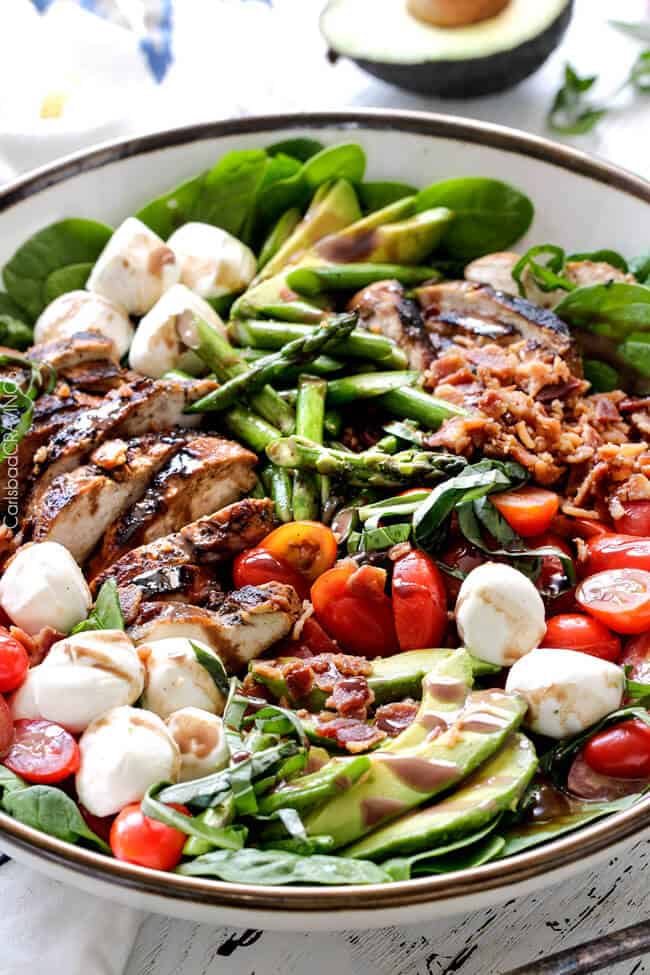 Photo Credit: Carlsbad Cravings
14) Sometime collecting your delicious salad ingredients into a wrap is the best option for making a meal to go. These Chipotle Chicken Lettuce Wraps show you just how to do so.
Photo Credit: Eat Well 101
15) Last up is a refreshing summer salad option from our friends at Closet Cooking. Their Creamy Dilled Cucumber Salad is perfect for warm summer days and is quick and easy to make.
Photo Credit: Closet Cooking
If you enjoyed this list of recipes make sure to check out the rest of the website for other great articles on the Keto diet and healthy living!